Inspired by Australian Native Flowers 
The birthflower collection is a new set of designs inspired by the great aussie bushland and the different flowers that we see each new season. The collection started as sketches in my journal taken through bushwalks around my local national park.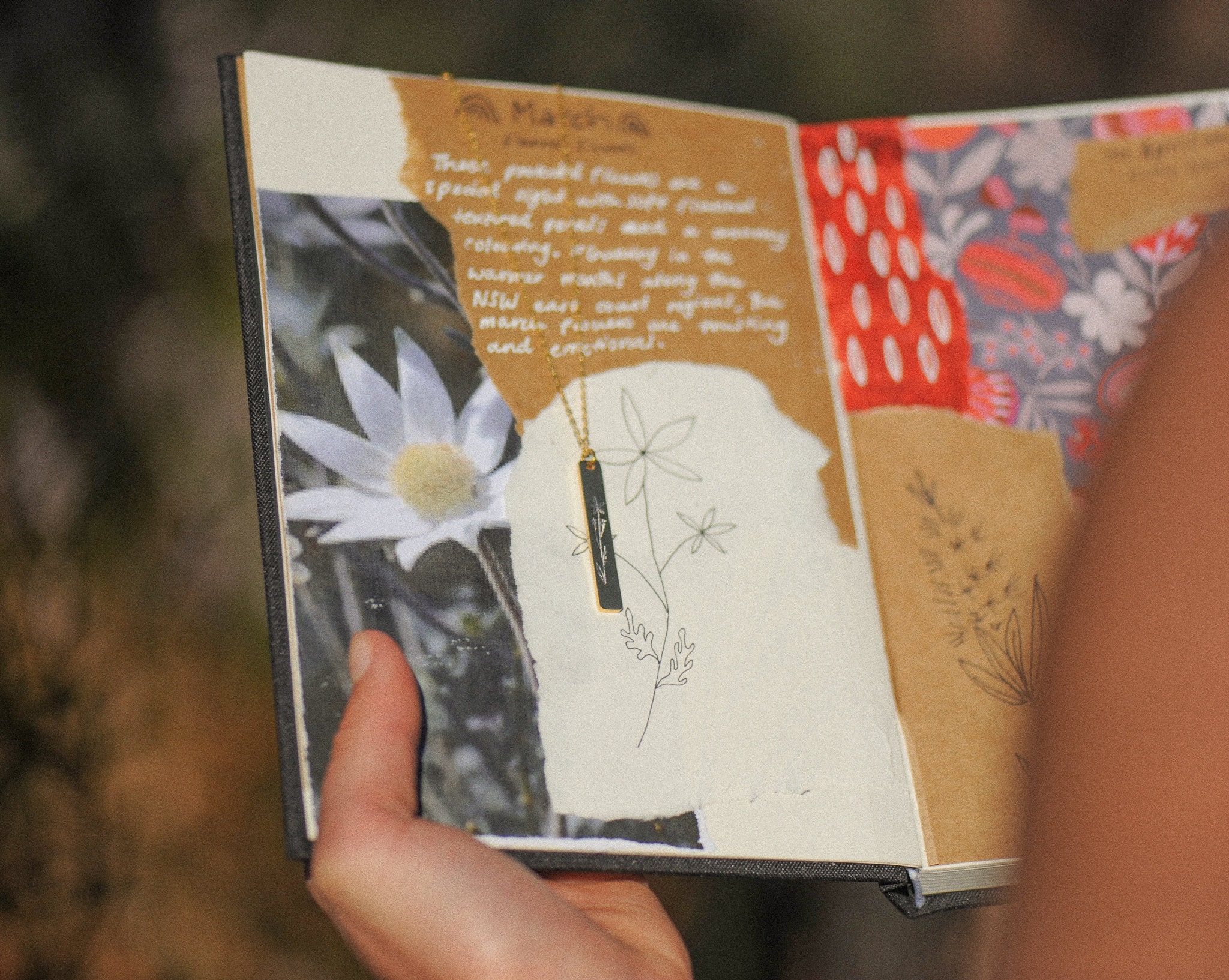 These sketches soon transformed into vector graphics through adobe illustrator where I had to draw them, up digitally. These graphics were then transformed into scalable vector graphics to test on the CNC (Computer numerical control) machine where there was some trial and error between drill bits and positioning. 
The birthflowers were then printed onto plain and 18ct gold plated stainless steel bars, and round pendants. The birthflowers represent each month of The Gregorian calendar with different aspects for each flower, season and month. The flowers can be worn to represent your own month, a friends or someone specials. 
How Barjou Ambassadors Wear There Flowers
Bestfriends Sarah and Jorja wear each others birthflower (September ~ Wax Flower, March - Flannel Flower) on the 18ct gold plated stainless bar. They both chose a 22k gold vermeil cable chain to pair with the bar so that the necklace is lightweight and easy to layer with their other pieces.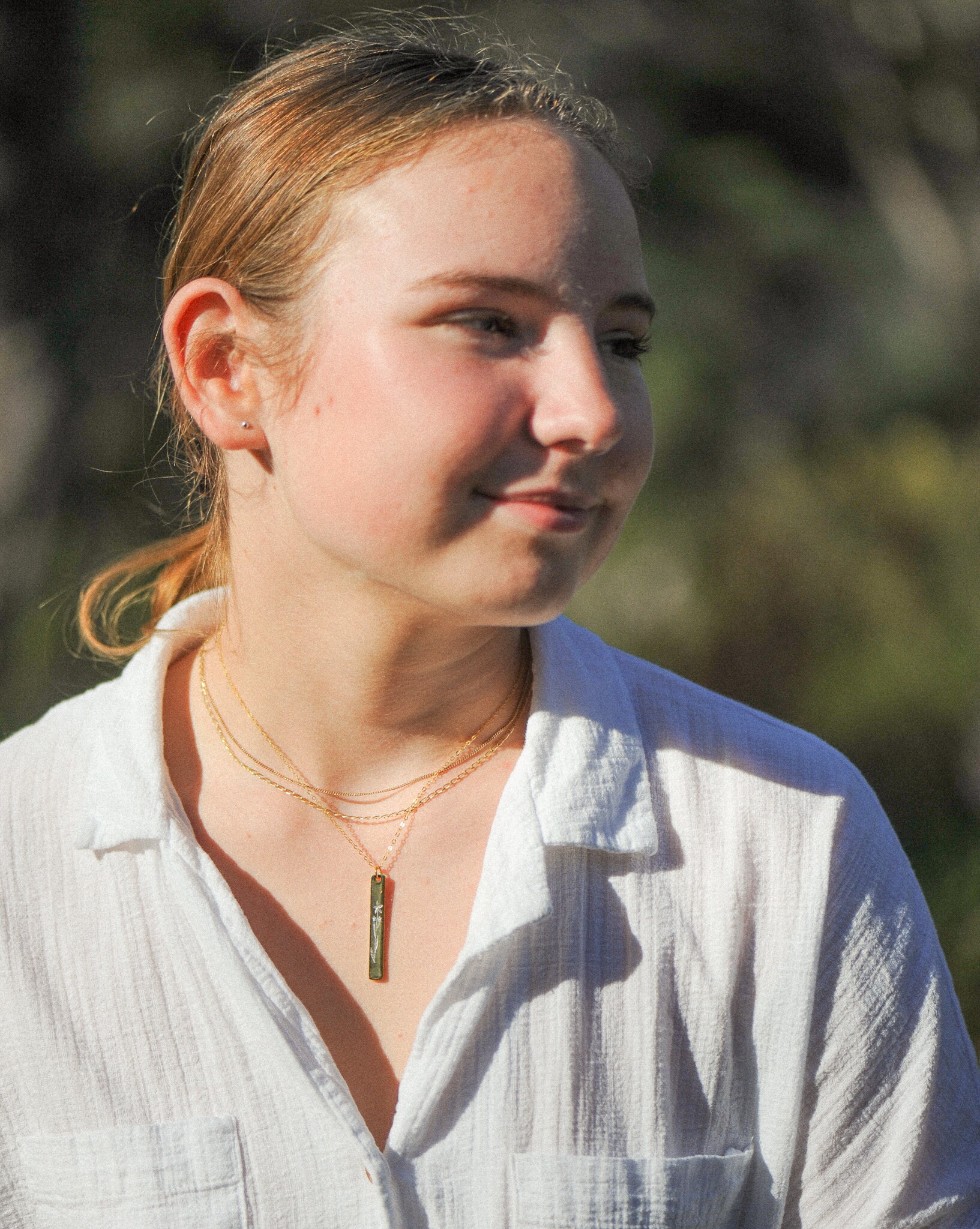 Sarah wearing Jorja's birthflower (March - Flannel Flower)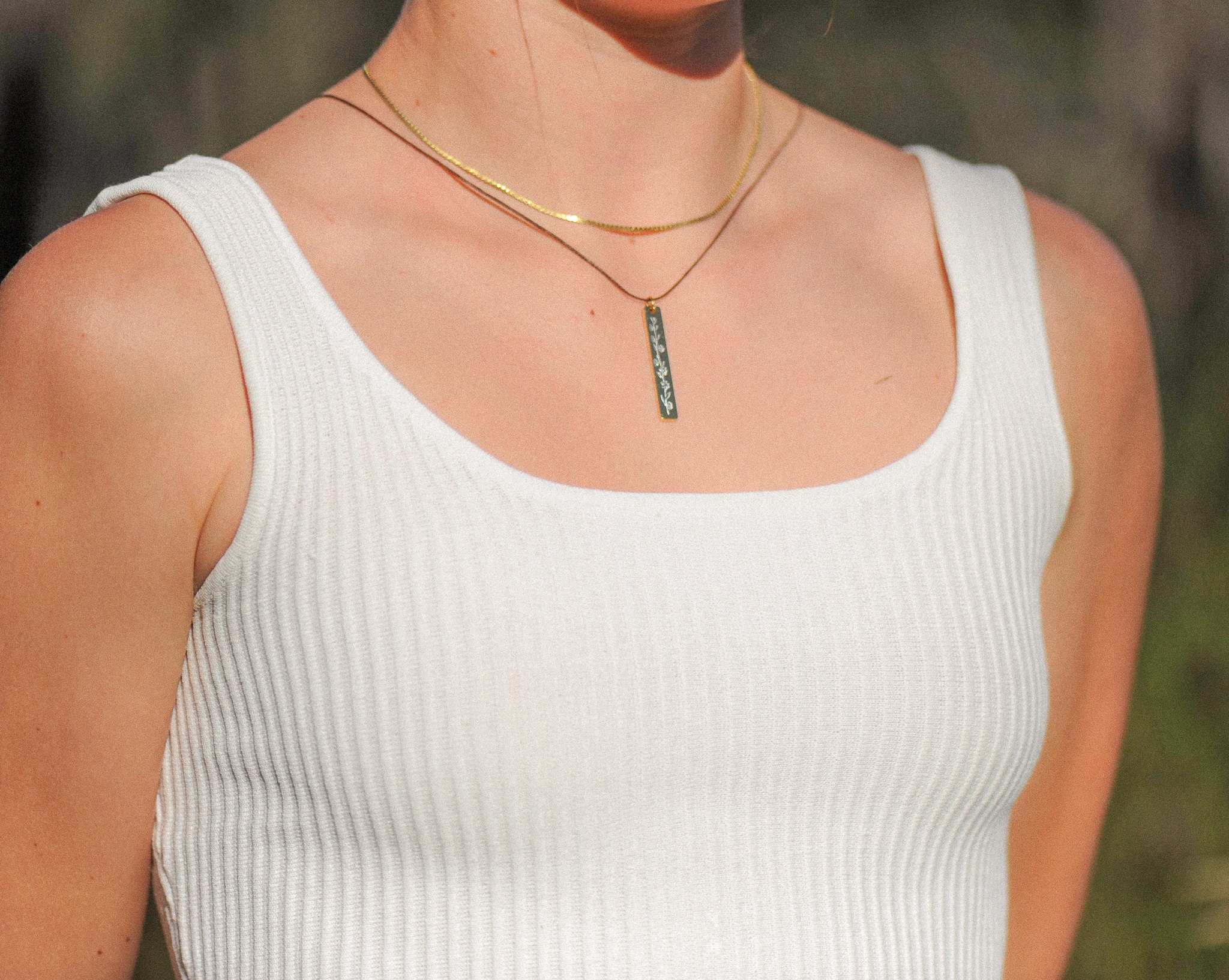 Jorja wearing Sarah's birthflower (September-Wax Flower)
These designs are made to be mixed and matched to represent those closest to you, custom pieces can be made with mixing both the bars with the round charms. Different chain types, lengths and materials are avaliable in the 'length/metal/chain type' section of variations. This collection is all handmade and made individually to each order so processing time is roughly 5-6 days. All orders come with the hand drawn cards explaining some aspects of each months birthflower and common characteristics.